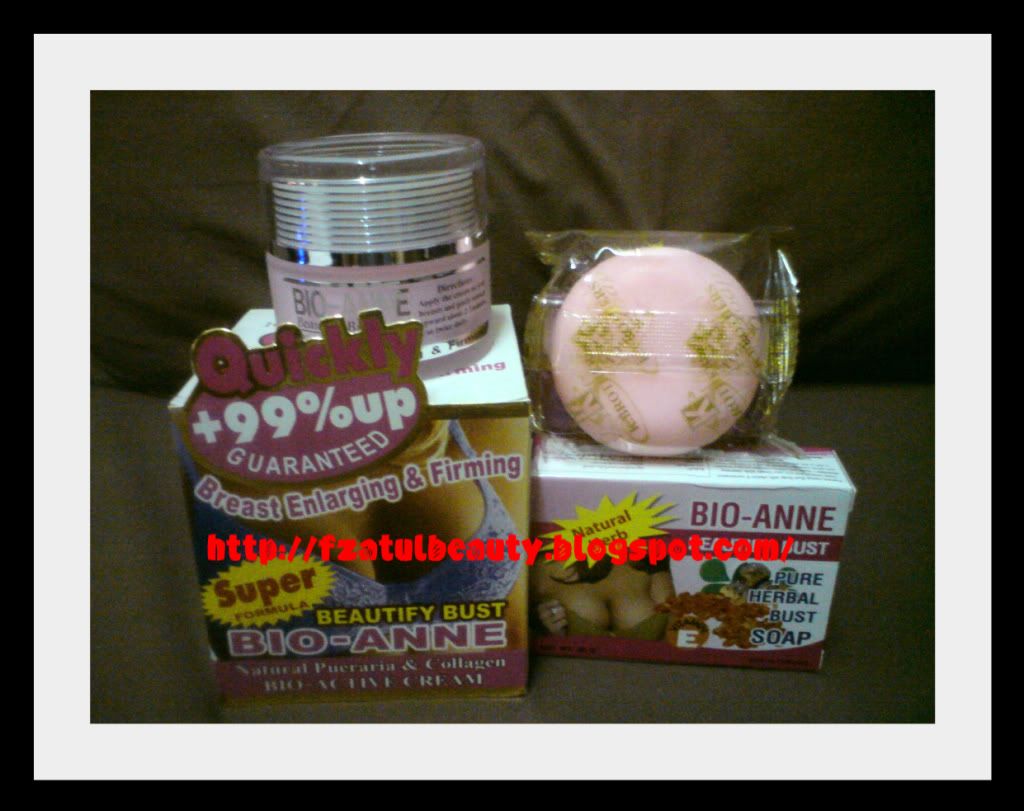 Bio-anne Super Formula Breast enlarging and Firming BIO-ACTIVE CREAM
This original Thai product contains deep penetrating liposome to progressively tone and improve the tissues of the breasts. The result is a more attractive bust line. It is ph balanced and formulated with Pueraria mirifica and tropical herbal extracts. Bio-anne is a natural, beauty treatment that firms, strengthens, and adds volume to breast. It is quickly absorbed, making the breast stronger, firmer, and fuller, while keeping the skin soft and smooth. It expands the cellular substructure of the female breast, increasing the size of the breast. Fast visible effects of increase in both size and weight, developing a new satisfying feeling of fullness and smoothness.
Ianya berfungsi untuk menganjal, memejal dan membesarkan saiz payu dara. Ia tidak mengandungi sebarang bahan terlarang. Telah terbukti 99% berkesan kepada wanita yang telah menggunakannya dan hasilnya akan dapat dilihat secepat 2 minggu jika memakai mengikut aturannya.
PERCUMA BIO-ANNE Beautify Bust Soap dan untuk kegunaan luar saha
ja.